Eat in Prince George County
Best Spots to Dine in Prince George
County
Who doesn't love to eat? In every destination that we go to, we look for an interesting restaurant to try, praying to the Gods that they'll serve something amazing. Fear not, we've got you covered!
Prince George County is home to restaurants known to serve the best food in Maryland. Here are our top picks for you to visit, when you are in our county.
Pienza Marketplace
201 Waterfront St, Oxon Hill, MD 20745, USA
Keeping your tummy full is important before all chaos starts. That's why breakfast is the most significant meal of the day, and a variety of choices wouldn't hurt. Open specifically for breakfast and brunch, Gaylord's morning restaurant has partnered up with the local farmers to ensure the freshest quality of food will be served at your table. Pienza Marketplace makes sure that you fuel your tank with healthy meals to power you up all through out the day.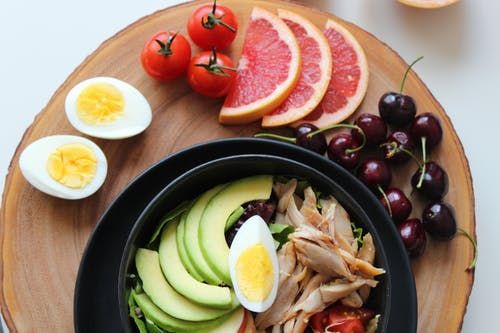 RIP's Country Inn
3605, 3809 Crain Hwy, Bowie, MD 20716, United States
RIP's Country Inn started in 1952, and is still alive and kicking. Serving your delicious comfort food with a twist, it has remained popular for its laid back and welcoming vibe. Their rustic and homey interior matches their menu of familiar American meals. This joint is located on the edge of town in a barn-like property that pays homage to Bowie's horse racing past.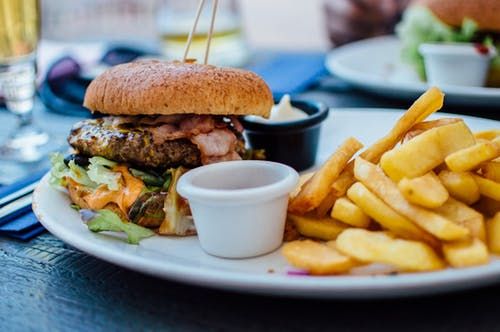 Kloby's Smokehouse
Montpelier Center, 7500 Montpelier Rd #116, Laurel, MD 20723, USA
Want some mouth-watering barbecue for lunch? Kloby's famous Texas--style beef brisket comes with other classic barbecue meats including pulled pork, beef ribs and smoked turkey breast, and is highly recommended by patrons and first-time diners alike. It also has weekly and daily additions to their menu, spicing it up each time you visit! Want some beer to go with your food? Kloby's regularly rotating craft beers should suit and if not, its extensive bourbon list will.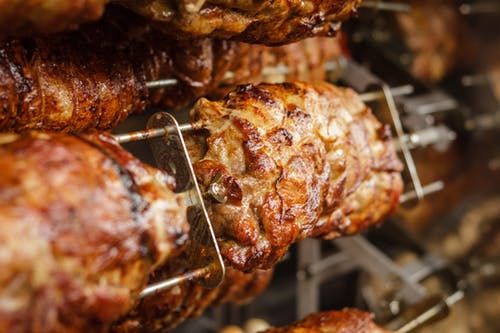 District Deli
7200 MGM National Ave, Oxon Hill, MD 20745, USA
If you're not a fan of heavy meals, you might want to check out District Deli. This deli haven will be the ideal lunch spot if you want sandwiches with carved meats roasted on site daily, plus different types of bread and regional cheeses. Light and easy, please!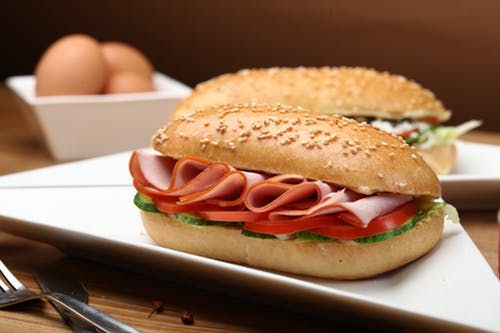 Amos Los Tacos
7200 MGM National Ave, Oxon Hill, MD 20745, USA
Intense craving for Mexican food? Get some authentic tacos to-go while strolling National Harbor! Amos Los Tacos serves custom tacos, quesadillas, burritos and tostadas, along with salads and authentic sides.
Bringing the distinct flavors of the Southwest to the East Coast, this small tacos stand will definitely have you saying, "Delicioso!"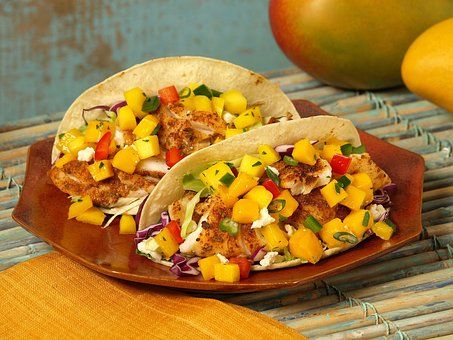 Grace's Mandarin
188 Waterfront St, Oxon Hill, MD 20745, USA
Ready your palate for the bursting Asian flavors of Grace's Mandarin. Set in a dramatic space featuring a three-story-high waterfall and 30-foot Buddha, the three-level restaurant boasts a fusion of modern Asian inspired dishes with a hint local and regional taste. Grace's Mandarin is situated in the heart of National Harbor, with an amazing view of the Potomac River, and outdoor patios for an Al fresco dining experience. Fancy dining, anyone?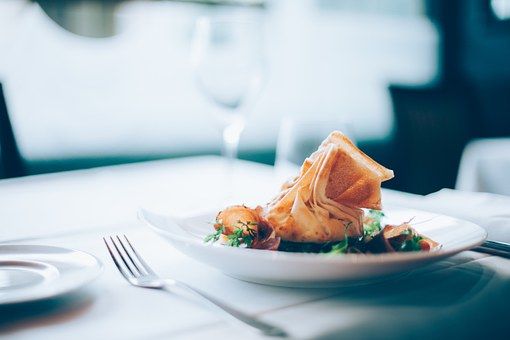 Osteria Costa
101 MGM National Ave, Oxon Hill, MD 20745, USA
Pizza is probably America's most favorite food, but have you tried authentic Italian Pizza? Osteria Costa promises guests the best variety of wood-fired pizzas, handmade pastas, fresh seafood, and Italian spirits. Its ambiance reflects the Italian coastline, and exudes the class and comfort of the Amalfi Coast with bright colors and rustic touches reminiscent of its picturesque villages. Fresh assortment of limoncello will be crafted in-house each day, which you can enjoy neat or as a part of a cocktail. Refreshing on a summer night!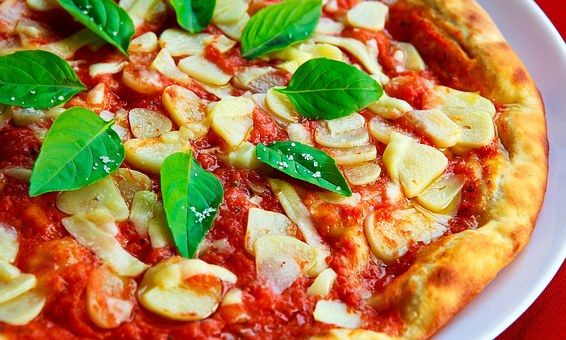 Jerry's Seafood
15211 Major Lansdale Blvd, Bowie, MD 20721, USA
Jerry's Seafood first opened a diner in Seabrook, MD, in 1983, and decided to bring business and good crab meals to Bowie in the year 2008. This small family owned and operated business takes pride in its signature trademarked dish, "The Crab Bomb". This dish is ten ounces of jumbo lump crab, lightly seasoned with Old Bay® and baked to a golden brown perfection, and Jerry claims it to have no fillers! They also serve other famous dishes like their homemade soups, crab cakes, fresh fish, Grandma Gainey's stewed tomatoes, her coleslaw, and the Mariner's Platter. Truly radiates family tradition at its finest!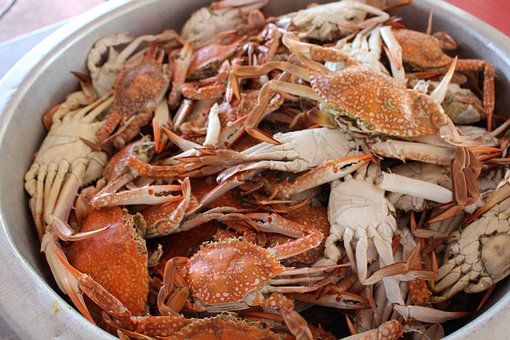 Curry Leaf
13919 Baltimore Ave #4, Laurel, MD 20707, USA
Need to spice up your cold night? Try Curry Leaf, a restaurant which offers a wide variety of authentic Indian food, specializing in traditional South Indian dishes. It promises to bring you meals that stays true to the real origins of each region, meticulously recreating the flavor and taste that one would associate only with traditional home cooked food. A lunch buffet served daily, gives guests a great chance to sample a number of different dishes, while the evening à la carte menu features dishes such as a Hyderabadi goat curry, among others. Yummy!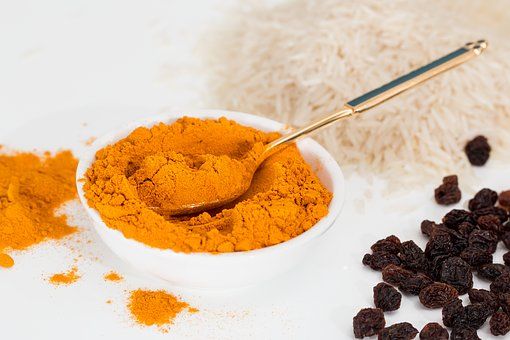 Bellagio Patisserie
MGM National Harbor Resort & Casino, 101 MGM National Ave, Oxon Hill, MD 20745, US
Cap your day off with a saccharine and pleasurable visit at Bellagio Patisserie! Experience its floor-to-ceiling chocolate fountain, along with their collection of colorful pastries. French-inspired chocolates, cookies, cakes will definitely rock your world, with their intricate designs and sophisticated flavors. Want to take your dessert experience to the next level? Have your treats personalized and made to your liking. Make this a sweet night to remember, no pun intended!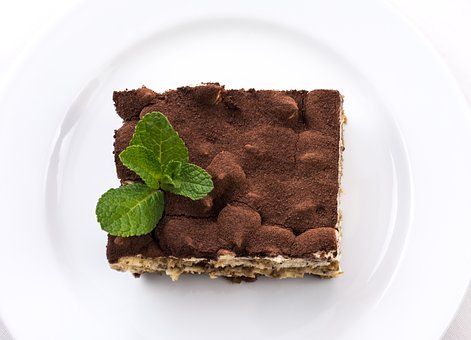 So many restaurants, so little time. Start booking your trip now and experience Prince George County.