Play in Prince George County
8 Amazing Amusement Parks in Prince George County
When you need a rush of adrenaline, the feeling of wanting to scream your lungs out, surely the best place to be in is an amusement park! Prince George County serves you 8 choices, each with thrilling rides and spectacular entertainment for the young and the old. Here is the full list of amusement parks to visit in our county.
The Capital Wheel at National Harbor
116 Waterfront St, Oxon Hill, MD 20745, USA
Do you enjoy the feeling of being on top of the world? Well, National Harbor boasts its latest iconic attraction, The Capital Wheel! Soar 175 feet high above the Potomac River waterfront, and experience the cool breeze and superior view. Sightings of the White House and Capitol, the National Mall, Arlington Cemetery, City of Alexandria, Prince George's County and the green parkland throughout the DC-Maryland-Virginia region. Safely secured in the 42-closed and climate-ready gondolas, you are sure to enjoy the thrilling ride without worries. This park can also be rented for private and corporate events, with food and catering services provided by the famous Wolfgang Puck.
Don't miss out on all the fun! The Capital Wheel is open all-year round, so prepare yourself for a first-class view of the changing seasons. Such a classy way to spend family day!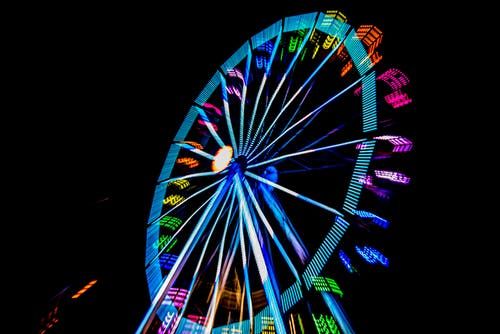 The Carousel at National Harbor
137 National Plaza, Oxon Hill, MD 20745, USA
National Harbor's The Carousel is a 36-foot, Americana themed carousel, with whimsical creatures replacing usual horses, exceeding the expectations of a regular carousel. The area that houses this unique ride also gives us a marvelous view of the Potomac River, and have recently added a toddler area and playground. To accommodate a large number of people and promote family bonding, picnic tables can be found and used, free of charge! Tired of planning for kiddie parties? Let The Carousel handle it for you! An option for D-I-Y is possible, but party packages can be availed for a hassle-free occasion. Soak up the sun, cherish the moments, and have fun. We're pretty sure it will be such a beautiful experience for you and your little one!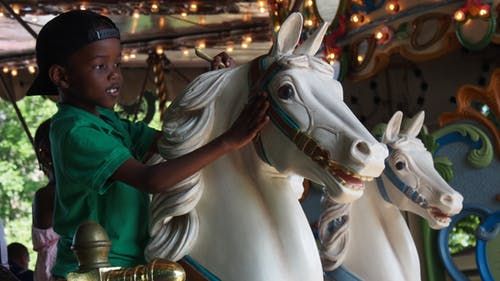 Bubble Bounce at National Harbor
112 Waterfront St, Oxon Hill, MD 20745, USA
Go jump like a crazy monkey at Bubble Bounce! Aside from the cool rides, National Harbor made sure to take care of little kids' cravings for an all-out jump fest. This indoor facility holds an inflatable play center for children ages 10 and below. Inside, three large bounce houses are available for your little ones' enjoyment. Bubble Bounce is open daily.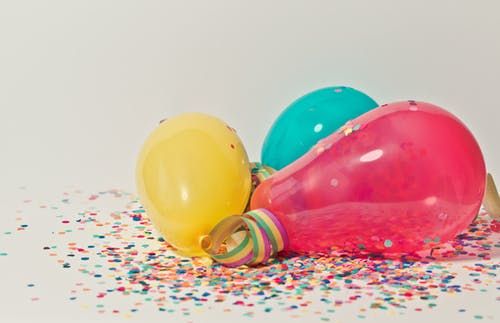 Chesapeake Carousel at Watkins Regional Park
301 Watkins Park Drive, Upper Marlboro, MD 20774
This carousel was believed to have been built by Gustav Dentzel at the turn of the century. It was continuously operating until 1972, and it has undergone restoration back in 1974. Re-opened to the public around 1977, The Chesapeake Carousel is open seasonally, and delights the souls of kids and the kids-at-heart.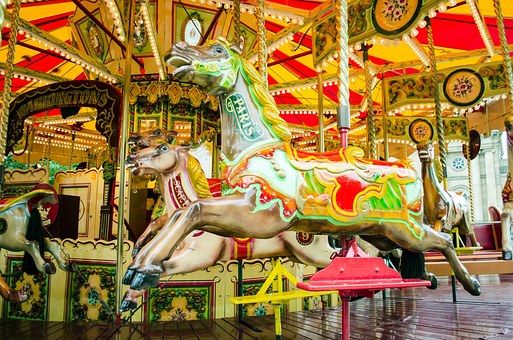 Miniature Train at Watkins Park
301 Watkins Park Drive, Upper Marlboro, MD 20774
Another historic attraction! The Miniature Train at Watkins Park was constructed in the early 1960's, with it being hand-built by Chance Rides, Inc. in Wichita, Kansas. Each replica miniature train and locomotive tells their own story, and was made at different time periods. The oldest, Number 81, has been proudly serving patrons since the 70's. Watkins Park has also added a new one, their 342nd locomotive, which will be presented to the public soon.
Enjoy the cold air and the close up view of the Old Maryland Farm, while winding through the woodlands. What a great way to see all the wildlife and significant tree faces along the way! Be on the lookout, Miniature Train at Watkins Park is open seasonally.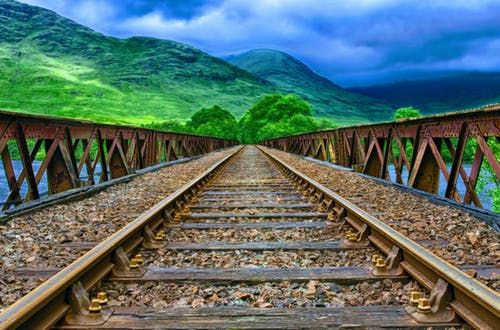 Six Flags America and Hurricane Harbor Water Park
13710 Central Ave, Bowie, MD 20721, USA
Who can forget the famous and only theme park in Maryland, which boasts more than 100 thrilling and entertaining rides - Six Flags America? To add a different taste to the plate, this humongous theme park has partnered up with Maryland's largest water park, Hurricane Harbor Water Park!
With 8 heart-pounding and superlative roller coasters, such as the flying roller coaster, BATWING, and the 200-foot tall hyper-coaster, SUPERMAN, one should not doubt it to be one of the best amusement parks in the United States. As if that wasn't enough, Hurricane Harbor, which is seasonally open, offers patrons the option to beat the heat with their unique slides, and zigzagging tunnels.
Not a huge thrill-seeker? Too young to ride coasters? Fear not! Six Flags is indeed perfect for family hangouts as they also give you great shows, kid-friendly rides, making sure that no one gets left out. Wave pools, rides, entertainment, fun memories for you and your loved ones. Make it a habit to check them out, Six Flags is open from April through October.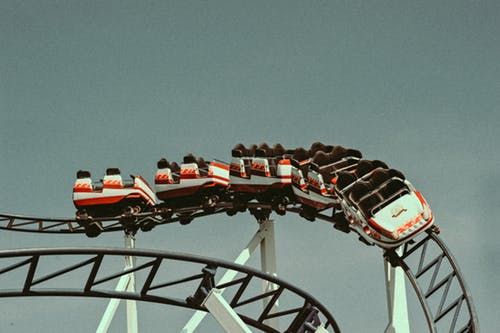 Top Golf D.C.- National Harbor
Oxon Hill Road and, Clipper Way, Oxon Hill, MD 20745, United States
Something grand is happening in Spring of this year! A premium experience of play, food, and music is what Top Golf promises, and they aim to make sure that even non-golfers will have a time of their life. This place offers golf tutorials, rounds of playful competition, big screen televisions, and fun music to boot. Year-round events are programmed for kids, adults, and families for non-stop fun. It's PAR-TEE time!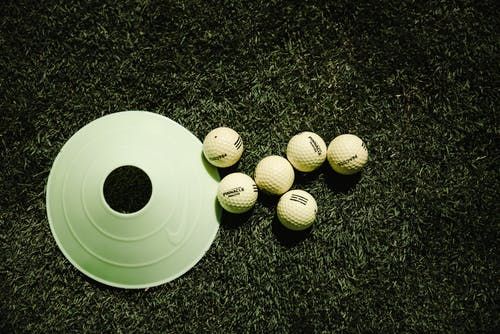 Urban Pirates National Harbor
151 Plaza, South Pier, Slip 90, National, Oxon Hill, MD 20745, United States
Aye, aye, Captain! Come aboard the pirate ship for an interactive adventure sailing out of the East Pier in National Harbor. Experience dancing, thinking, and even talking like a pirate with Urban Pirates' lively and fun crew! Role plays and games are available for everyone. Hey, you can even blast your enemies with water cannons, and navigate through tricky waves to find the hidden treasures! AHOY!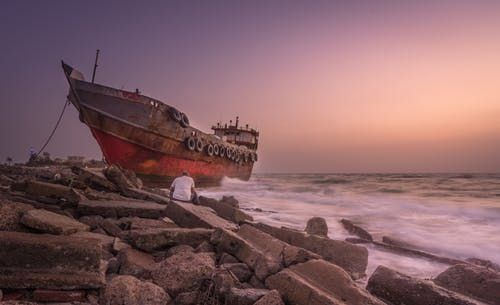 Come on over to Prince George Town and have a go at all the rides. We promise to not disappoint!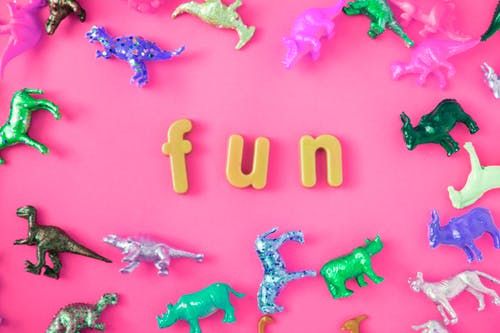 Thinking Of Selling Or Buying A Home?
Schedule a 1 on 1 talk with Will! He takes great pride in the relationships he builds and will work relentlessly to help you achieve your goals.
Schedule A Call