Relax in Prince George County
Recreational Areas in Prince George County
Relaxation is a form of self-love. Being at peace with yourself and enjoying quiet time alone recharges your soul, which helps you function day to day.
When looking for a spot to mellow down, people often view their homes as their comfort zone. Aside from the four walls of their house though, we know that most people love being in tune with nature. Being with the trees and feeling the breeze of the wind, and just surrounding yourself with life helps you calm your thoughts. Yes, we all need that. Here are the top parks and recreational places to visit when you want to unwind in Prince George County.
Patuxent River Park
16000 Croom Airport Road, Upper Marlboro, MD 20772
This countywide park is 6,000 acres of natural area park lands along the eastern boundary of Prince George County. You'll never get bored with all the activities that you can do in Patuxent - Camping, canoe and kayak rentals, nature hikes, river ecology boat tours, and attend natural history programs. It also has some boat ramps, hiker/biker, fishing piers, and horseback trails. A day packed with cool things to experience!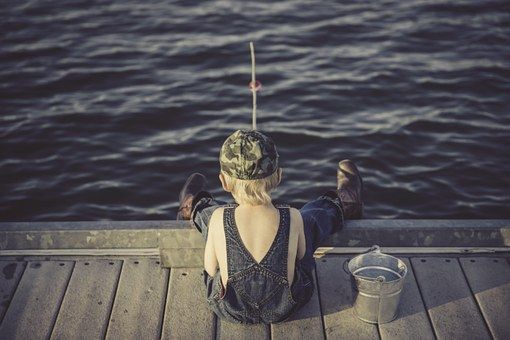 Cedarville State Forest
10201 Bee Oak Rd, Brandywine, MD 20613
Located at Maryland's largest freshwater swamp, the Zekiah, Cedarville State Forest boasts a unique experience of nature you'll remember. Be adventurous and explore the diverse natural, recreational, and history of this forest. Since rare carnivorous plants that catch and eat insects are found here, who know what other surprises await you?
For those who would like to hike, ride their mountain bikes or horses, this place offers 19 miles of trails, developed in the 1930's by the Civilian Conservation Corps comprised mostly of African Americans. See over 50 species of trees thrive in an actively managed 3,510-acre forest, which is possible through the beneficial and experimental form of forestry that they practice. Truly, being one with Mother Nature is an understatement.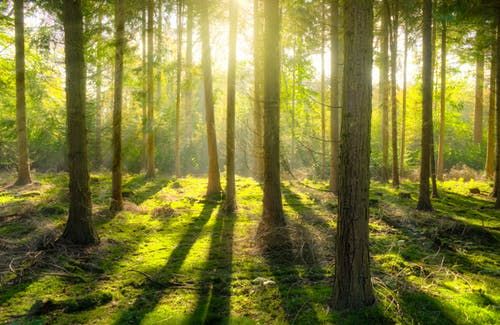 Chesapeake Beach
Maryland, 20732
Who doesn't live for the beach? Luckily, neighboring counties have beaches that residents and tourists in Prince George can visit! One of which is the Chesapeake beach, which has two small beaches within it. Bay Front Park has a raw beach, Brownie Beach, which is open from Memorial Day to Labor Day. In here, you will see the Calvert Cliffs, and beautiful sturdy trees which add coolness especially on a hot summer day. However, caution is most important, especially since they do not have a lifeguard stationed on the beach. You can also hunt for fossils while strolling around the area.
The other beach in Chesapeake is called Breezy Point Beach and Campground, which offers more amenities like picnic areas, a grill, a playground, a bathhouse, a half-mile of sandy beach with a 300-foot pier. Adventurous or more on the safe side, you decide!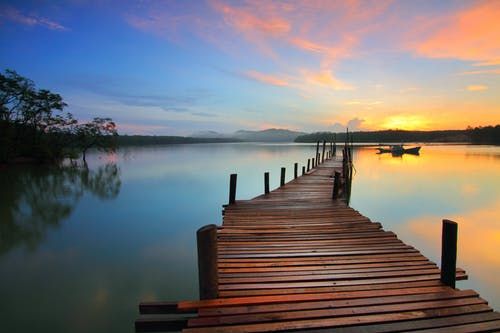 Bladensburg Waterfront Park
4601 Annapolis Rd, Bladensburg, MD 20710, USA
Situated along the Anacostia River, Bladensburg Waterfront Park features canoe, kayak, paddle boat, and bicycle/tricycle rentals. There are also public boat ramps, fishing piers, a picnic pavilion for a scenic view while eating, and a playground for your little ones. Looking for an Instagram moment? This park has a riverside walking path where you can take beautiful pictures near the river during sunset. Oh, what a view!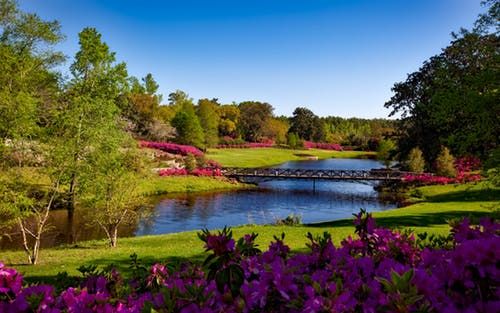 The Southern Maryland Historic Horse Trail
Riding off into the sunset has never been so real. This horse trail offers historic take-away, while riding your horse through the fantastic view of the where the cavalry camped during the Civil War, and plantations and manor houses dating back to Colonial days. See how horses have been a huge factor in our history, and how they continuously provide help and entertainment to date. You can also watch horse shows and gain four-footed friends during your stay.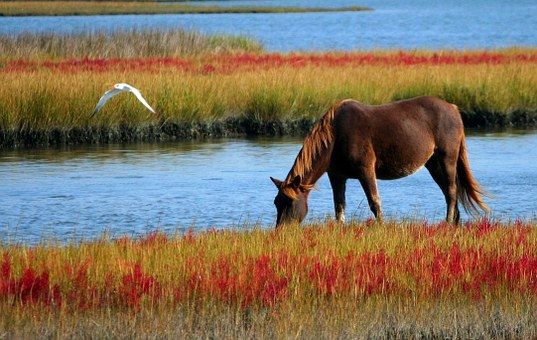 Sandy Point State Park
1100 E College Pkwy, Annapolis, MD 21409, USA
A 40-minute drive takes you to Sandy Point State park, about 30 miles to the northeast of Upper Marlboro. This place boasts a 786-acre area at the foot of the Chesapeake Bay Bridge, and beaches that you can enjoy.
Beaches in this area are brackish, which means a mixture of saltwater and freshwater. Lifeguards roam the area morning to late afternoon during Memorial Day to Labor Day, and the park has areas to set up a picnic, catch fish or crabs, and hike. You can also rent a boat, should you wish to explore the park through boating. Note that during summer months, there may be jellyfish in the water of the beach. Careful, careful!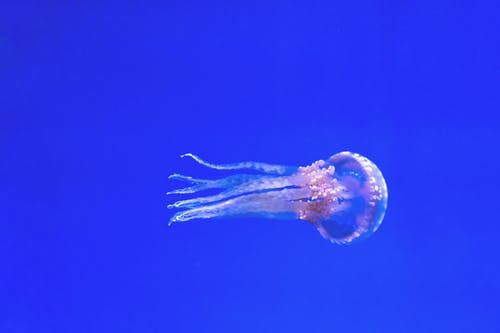 Jug Bay Natural Area
16000 Croom Airport Rd, Upper Marlboro, MD 20772, USA
Release yourself from the clasps of technologies and Social Media. Visit Jug Bay Natural area and camp out under the stars. It offers primitive tent camping; no RVs or tent trailers, so you get a feel of what it's like "living in the wilderness". There are four small group sites which accommodate groups of up to 15 at each site, and two sites near the river (Canoe Camp & Selby's Camp), which accommodate groups of up to 25 at each site. The camp is open all-year round, and has picnic tables, a fire pit with cooking grate, and a limited amount of firewood. These campsites are located near several hiking trails and within walking distance of the river. Exciting!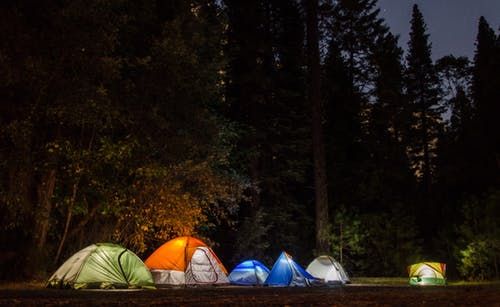 Kenilworth Park and Aquatic Gardens
1550 Anacostia Ave NE, Washington, DC 20019, USA
Land, water, and wind comprises this beautiful garden. Kenilworth Park and Aquatic Gardens promises you a relaxing scene of lotus and lily flowers dancing in the water, plus other rare flowers along the trails of this lovely place. See different amphibians, birds, insects, and other creatures while roaming the gardens, and take cool pictures while you're at it! Wow, this colorful haven is breathtakingly beautiful.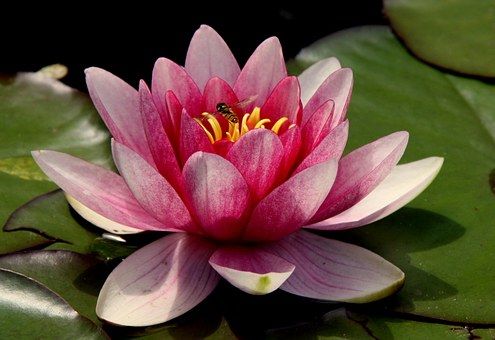 National Arboretum
3501 New York Avenue, NE Washington, DC
Can't get enough of plants, trees, and flowers? Take a nature walk at National Arboretum where you will see botanical gardens, some fruit plants and trees, and different flowers and types of trees. Can you imagine how this looks during Autumn season? Roman columns are also built in this place for a rustic vibe (and beautiful Instagram pictures, we presume?), plus a bonsai collection that you can explore while walking through the whole place. Aside from this, there are ponds, creeks, rivers, and forests. Grab a book and curl up near one of the trees, oh, what a perfect treat!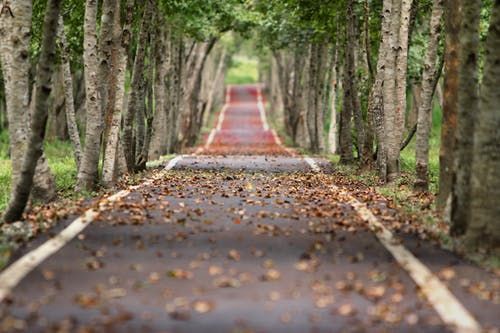 Cosca Regional Park
11000 Thrift Road, Clinton, MD 20735
Over 690 acres in size, some of Cosca Regional Park's area have been developed for recreational use, but much of the park remains in its natural, undeveloped state. A staffed facility, Clearwater Nature Center, hosts a variety of interpretive programs, exhibits, and special events within the park, so that guests can maximize their stay. Aside from the usual facilities, this park also has a tram train, four lighted outdoor tennis courts, and 25 campsites, should you wish to camp within the grounds. Soft ball fields and baseball fields are also within the area for enthusiasts who would like to play while on vacation.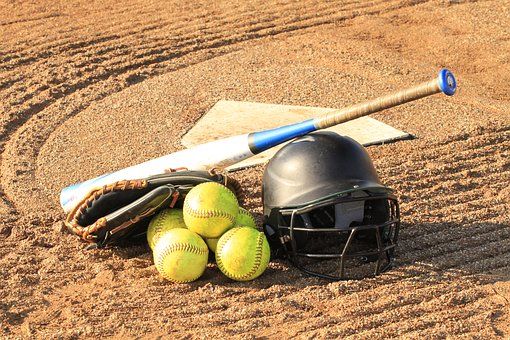 Enjoy visiting the places in this list. Yes, you're welcome!

Thinking Of Selling Or Buying A Home?
Schedule a 1 on 1 talk with Will! He takes great pride in the relationships he builds and will work relentlessly to help you achieve your goals.
Schedule A Call